Informed Clients are Happy.
Happy Clients give more Referrals.
Help your Advisors communicate 30x a year. 
ReachStack is a Financial Advisor Marketing and Intelligence solution for Wealth Management firms. ReachStack makes it easy, efficient and affordable for firms to quickly scale the level of personalized Advisor-Client communication for every advisor.
See Communication in action.
Enter your email and we'll send you a sample.
ReachStack is an enterprise grade Client communication solution built to deliver efficiency, impact and compliance at scale.
Designed for Wealth Management firms with 3+ Advisors, ReachStack's intelligent centralized Done4U approach uses modern data science, AI and marketing automation to increase Client satisfaction while saving time for every Advisor in the firm.
Easier, more affordable and much more impactful than FMG Suite, Advisor Stream and Snappy Kraken, ReachStack ensures every Client across your firm is informed, happy and making referrals to their Advisor --> See how we STACK up to competition
Focused on Advisor efficiency & growth impact, our unique Advisor Intelligence app ensures your Advisors know exactly who to call and what to say.
ReachStack is trusted by Wealth Management leaders.
Advisor Communication & Intelligence Blog
Tips, ideas & best practices for using communication as growth strategy in Wealth Management.
Financial Education – How Advisors win the great Wealth Transfer.
By providing Financial Education as a service for their Client's families, Advisors are turning generational Wealth Transfer from a risk into a growth opportunity. By Brendan Kenalty.
Unleash the Impact of Financial Literacy: See the Value of Teaching Personal Finance & Investing at an Early Age
Teaching Personal Finance & Investing at an early age has tremendous benefit for individuals. See the impact Financial Education can have. By Brendan Kenalty.
How does ReachStack work?
ReachStack provides 2 options for Wealth Management firms looking to easily and efficiently scale Client communication for all Financial Advisors or Planners across their firm.
RIA-Friendly Enterprise Platform
Enable your central team to manage Client communication for every Advisor.
For firms with a central team and their own content, who want to help all their Advisors easily increase level of communication, we provide an Enterprise style, intelligent email platform.
With the push a button a firm can deliver personalized communication from EACH ADVISOR to every Client across the firm.
Each Advisor gets:
Frequent, personalized communication from them to their clients

Option to approve every email

Access to Advisor Intelligence reporting App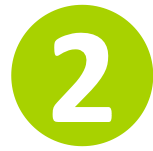 No team, no problem. We manage Client communication for each Advisor. 
For firms who prefer fully managed external Client communication support for all their Advisors, we offer an easy & efficient full service option.
Our world class communication partners ensure frequent delivery of personalized communication from EVERY ADVISOR to every Client across the firm.
Firm gets:
Custom content planning, creation & approval 

Communication management for all Advisors in the firm
Each Advisor gets:
Frequent, personalized communication from them to their clients

Option to approve every email

Access to Advisor Intelligence reporting App
What do Advisors send to Clients 30x a year?
Each firm's Advisor-Client communication program is based on their objectives, but most of our programs deliver 24-50 communications a year from 4 areas.
Note:  Communications are personalized based on a each Client's Interest Profile (part of ReachStack's unique Client Intelligence).
Regular updates and perspective on what's happening in the markets, and what it means for each Client.
Examples include weekly updates, suggested articles to read and commentary on events impacting the markets.
Education and awareness on new products / services the firm or Advisors see opportunity in.
Examples include new planning services, investment opportunities or AUM growth programs.
Friends & Family Referral Builder
Sharable information that builds trust and credibility with client's friends and family.
Examples includes multi-generational educational information and invites to webinars.
Automation of triggered communication based on a Client's profile in CRM, or annual calendar.
Examples include Birthday / Holiday cards, and Tax reminders.
Firms that use ReachStack get results. Happy Advisors, Clients & Referrals. 
Wealth management firms using ReachStack's Advisor Communication and Client Intelligence solution realize more efficient growth across the enterprise. We see higher Advisor adoption, prospecting effiency, and Client communciation frequency, satisfaction and referrals. 
0

%Adoption by Advisors
(vs 15% other tools)
0

xIncrease in Advisor visibility 
(from 4 to 60 interaction /yr)
0

%

Increase in Client Satisfaction and Likeliness to get Referrals
Easily add Advisor Communication and Intelligence to your CRM.